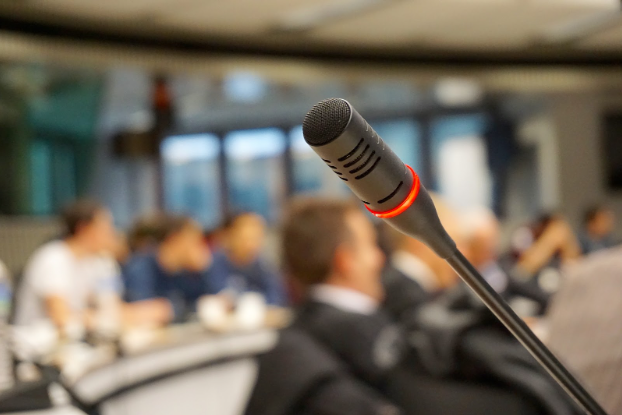 As we get closer to the end of the year, many of us start planning on making changes to our business for the upcoming year, either looking to add new services or revamp the ones we already offer.
If you are new to the world of speaking, you need a few resources to ensure that you have. And if you have been at it for a while but don't consier yourself a pro just yet, take a look to ensure you have everything needed.
Speaker One Sheet — this one-sided document contains everything potential clients need to know about you, your work, and how they can get in touch. Think of it as your speaker's CV or resume. If you're motivated to create your own, here are some things to include:
A short summary about you
Photos from recent events
Presentation titles and summaries or the kinds of topics you talk about
Contact information
Social media handles
Links to any portfoloio content
Speaker Reel — it's clear that video content is the key to success in marketing yourself and showcasing your skills on stage. Start gathering videos from past, and upcoming speaking engagements, including testimonials. Use short clips to put together a 1–2 minute speaker reel highlighting the best of you.
Social Media Assets — it's easy for your promotion on social media to be put to one side when life gets busy, deadlines approach, and other work commitments take priority. This is one of the many reasons why using some time to batch-create social media assets like graphics is an efficient use of time. Having a variety of assets for social content when you need it most will save you time and even more stress.
Website Updates — in an ideal world, we would always have time to keep our website updated, but sadly it doesn't always work that way. As a speaker, having a current website filled with relevant information and representing your brand is key to success. Add your topics, testimonials, meeting planner page, and speaker credibility updated on your website